5 Reasons Why You Need To Try Jones Road Beauty V3 TikTok
Love a Natural, Dewy No-Makeup Makeup Look?
Here Are 5 Amazing Reasons Why You Will Love Bobbi Brown's New Clean Beauty Line Jones Road Beauty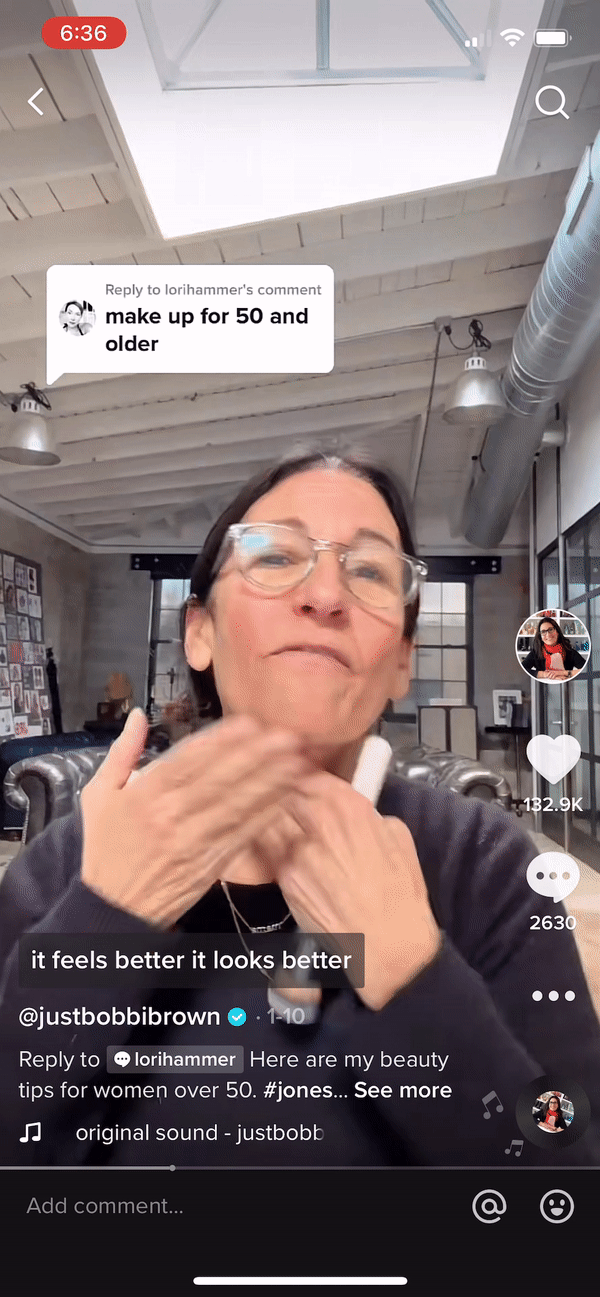 1. We've Gone Viral On TikTok For Spreading Positivity Around Beauty
You've probably seen our TikTok videos of Bobbi giving simple makeup tips and spreading positivity. Bobbi's videos have 40m views and counting. We believe in what Bobbi's been saying for years; you're perfect how you are. You don't need makeup to cover up as you see all over TikTok. Instead, we want to teach you how to use makeup to bring out your inner glow again.
2. Jones Road Was Created To Give Real Women What They Need: Simple Products They Can't Mess Up
Our products are easy to use, versatile, and impossible to mess up. They're also clean and cruelty free, so you never have to worry about what you're putting on your face.
3. Created By Beauty Icon Bobbi Brown
Have we mentioned Jones Road was created by Bobbi?. Bobbi has taken her multi decades of experience and expertise and turned that into products that anyone can get the perfect no-makeup makeup look with.
4. You're Going To Need A Smaller Cabinet
Our products are so versatile, you can get ready with 3 products or less on most days. Say goodbye to long routines and single use products. The only problem is now figuring out what to do with all of your old products.
5. We Make It Easy To Find Your New Routine And Find Your Shade
One of the hard parts of finding makeup online is knowing which products are best for you, and which shades to get. We've made it easy by taking Bobbi's expertise and distilling it into our Quiz that you can take to get a personalized no-makeup makeup routine.
Take The Quiz
Don't Just Take Our Word For it...